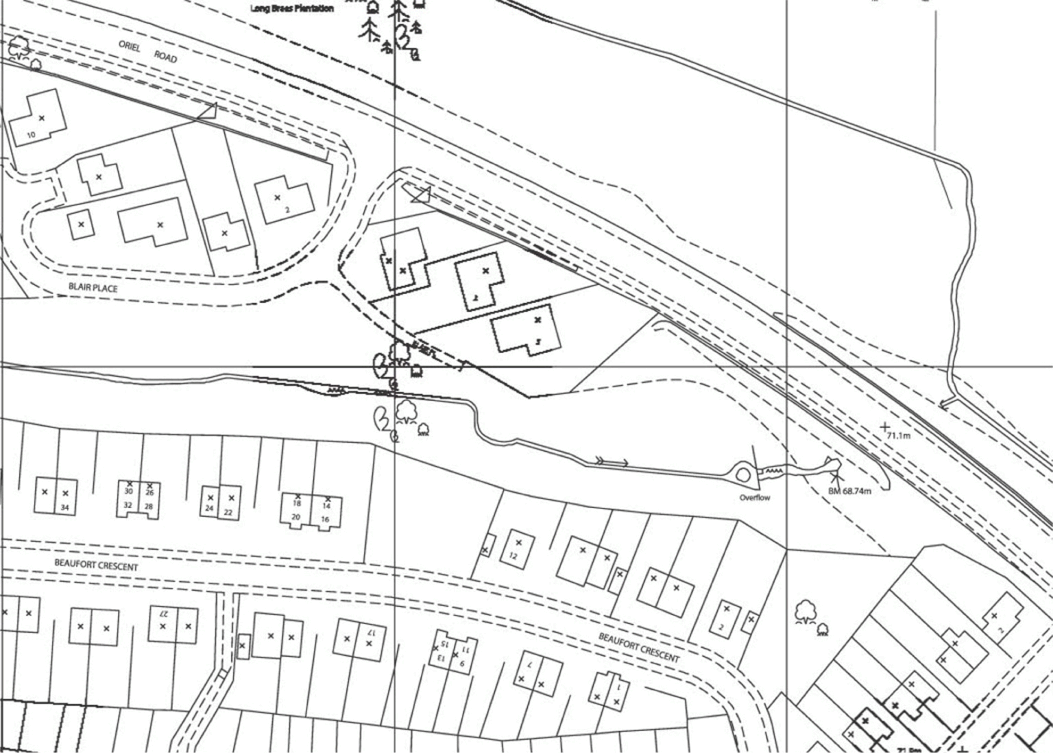 A Mastermap plot is a hard copy, graphic map tailored to your needs. The mapping is large scale and site-centred. Produced from the Ordnance Survey topographic database, Mastermap can deliver customised graphic plots for anywhere in Great Britain. Mastermap has a wide variety of uses including:
The very latest available survey information.
Ordnance Survey make nearly 5,000 updates everyday, so you can be sure of getting the very latest map
Nationwide coverage
Incredible detail and accuracy
Site centred
By placing your site at the centre of the plan, you see your area relative to its surroundings, plus detail no longer falls across sheet edges.

It is also cost effective because you only pay for the area you want
Customised mapping
Mastermap can be delivered in a wide range of paper or film sizes. Utilising the National Topographic Database, a plot can be produced at any scale, from 1:200 to 1:10 000 (original scales are 1:1250 in settlement areas, 1:2500 in rural areas and 1:10 000 in moorland areas).

The plot size is only limited to the paper or film width and to a maximum length of 3 metres. It can also be rotated to follow linear features

Plots can no longer be rotated but can be 'cookie cut' to take in only the area of interest

Pricing is infinitely variable, calculated from both the area of ground covered and the original survey scale of the mapping. For example, the minimum price of £25.00 would purchase approximately 8.7 hectares of Settlement data or 31 hectares of Rural data.

Full colour mapping is also now available at a small charge of £3.00.

If required, Mastermap can also be supplied as traditional National Grid sheets, for archive or library purposes, 1km x 1km in rural areas, 500m x 500m in urban areas
The area measurement service
This service enables you to select the area to be measured, this will be highlighted on your plan, area measurement in hectares and acres
The Map Shop offers a high quality one-to-one service to ensure your map is presented and delivered to meet your needs.