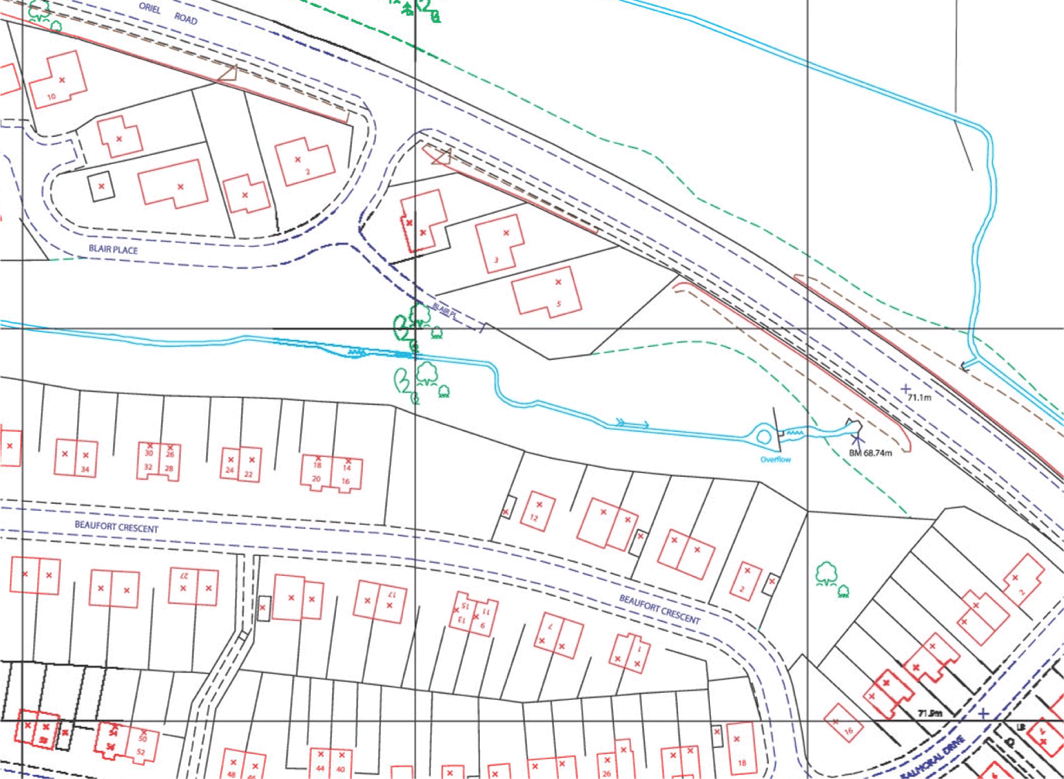 Major changes to Ordnance Survey's Pricing & Licensing arrangements with their partners came into effect in November 2010.
These changes relate to data sales (DXF/DWG). A further announcement is expected early in 2011 to cover plots and image files (pdf/tiff/doc etc) and possibly the viewing charge structure for the large-scale OS Mastermap dataset.
Commenting on these changes, James Brayshaw, Ordnance Survey's Sales and Marketing development director said: "...we are focusing on the opportunities in the marketplace and the potential growth therein. Our new pricing and licensing model makes it easier than ever for end users to engage directly with our partners to obtain their data.
So, what are these changes and how do they affect you?
Ordnance Survey Mastermap data pricing: A single, new and simplified pricing model has been introduced. This model applies to sourcing data both from Ordnance Survey's partners' and Ordnance Survey direct. It covers all data orders from 1Ha up to national coverage. This removes the current restrictions on the area of coverage that partners' can supply and brings them into line with Ordnance Survey's own direct pricing for large areas
As a result The Map Shop can now supply your Ordnance Survey Data, whatever the amount, at a comparable price to that direct from Ordnance Survey.
Ordnance Survey Mastermap data licensing: This has also been simplified. The terms of usage of OS Mastermap data will now be covered by one single licence, from wherever it is sourced. Until now, data sourced via Ordnance Survey's partners was supplied under the terms of either the Internal Business Use (IBU) Licence or the Plan Design & Build (PDB) Licence. Data sourced direct from Ordnance Survey was supplied under the terms of the Framework Direct Licence. These Licences have been merged to form a single, new and less restrictive Standard Business Use (SBU) Licence. This licence is quick and straightforward to set up. The terms of this licence now enables
Data to be shared between contractors working on the same project
Data to be archived after the licence has expired
Multi-year (1,2 or 3 year) licences
The supply of data upgrades throughout the term of the licence
Data to be licensed for an unlimited number of terminals for areas below 234 km². For larger areas you can specify an agreed number of terminals.
What about existing Licences
If you are holding existing Data Licences you will have received formal written notification of these policy changes from Ordnance Survey and you can now renew these licences with The Map Shop when they expire. Contact us when you receive the licence renewal reminder from Ordnance Survey and we can provide prices for the data renewal and any future mapping requirements.
---
Mastermap Data is digital mapping data you control. Using computer aided design (CAD) systems, you have the power to customise the most detailed large-scale data of Great Britain in site centred form. If you are an architect, engineer, constructor or surveyor, Mastermap Data has a great variety of uses:
Project planning and design
Site maps
Feasibility studies
Planning applications
Location mapping
Illustrating presentations and reports
The very latest available survey information
Ordnance Survey make nearly 5,000 updates everyday, so you can be sure of getting the very latest plan.
Nationwide coverage
Incredible detail and accuracy
Site-centred
By placing your focal point at the centre of the plan, you see your site relative to the surrounding area, and you only pay for the area you want

Data can of course be 'cookie cut' to follow linear features such as roads or railways
Customised mapping
Mastermap Data comes in a Data Exchange Format (DXF) file, which you tailor to you needs. Viewed on screen it can be manipulated, merged with other drawings, then plotted onto paper or film. With the appropriate software, Mastermap Data can also be used to plot at a range of scales or changed to add other relevant information

Attributes, additional information about a geographical feature, can also be stored and linked to the feature

Up to 60 layers

With so many variables available, you can remove features you do not need, creating a clearer and more focused way of working

Levelling and height information

CAD compatible

Because Mastermap Data is supplied in DXF Level 1, it is compatible with most popular CAD systems and being vector data (simply a list of co-ordinates) files are small, hence quick to send by e-mail
Pricing is infinitely variable, calculated from both the area of ground covered and the original survey scale of the mapping.
For example, the minimum charge of £30.00 plus VAT buys 3.2 hectares of urban information, but 10 hectares of rural survey.

Mastermap Data comes as standard with a one year copyright licence and comprehensive user guide

Your DXF data can be supplied by e-mail or CD-Rom.
The Map Shop offers a high quality one-to-one service to ensure your map is presented and delivered to meet your needs.