Administrative Maps

15 High Street, Upton upon Severn
Worcs. WR8 0HJ

Tel: 01684 593146
or 0800 085 40 80 (UK only)
themapshop@btinternet.com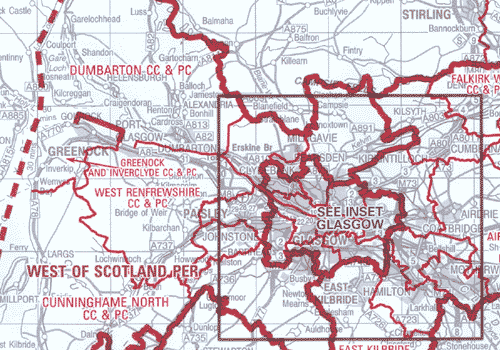 Administrative boundary maps are definitive graphic maps outlining all unitary, local authority, European and Westminster parliamentary boundaries in Great Britain. Administrative boundary maps are ideal for identifying which local authorities need to be contacted when planning large ventures such as road construction or building projects. They are also a useful addition to archival records in libraries, educational and legal establishments and local government offices.
Suggested applications
Planning and analysis

Education and research
There are eight maps at 1:250 000 scale which together cover the whole of Great Britain, following the sheet lines of the OS Road Maps series (shown below), showing unitary and local authority boundaries.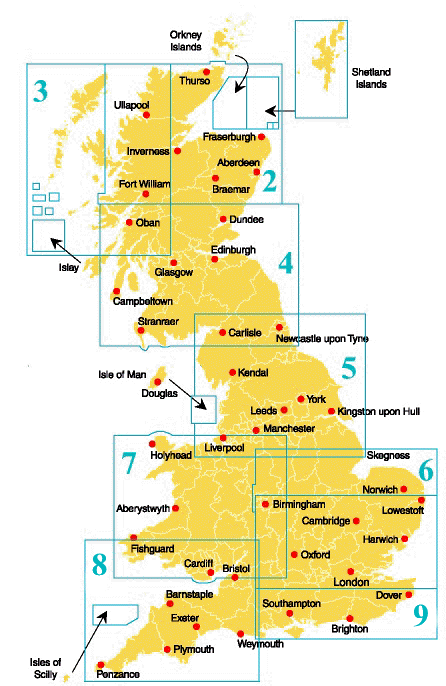 A further two at 1:625 000 cover the whole of the country, indicating European and Westminster boundaries (The 1/625 000 maps do not show county & district information only parliamentary).
Features and benefits
Revised in accordance with significant boundary change generating a graphical representation of administrative boundary information in Great Britain.
When overlaid on Ordnance Survey small-scale mapping, boundary information easily relates to roads, towns or other features
Colour-coded information allows easy identification of different boundaries and areas
These maps are priced at £18.45 each